View of Midan Zaghlul from a corner room at The Metropol Hotel in central Alexandria painted between 2000-2001.
Vista del Midan Zaghlul desde un cuarto de esquina en el Hotel Metropol de Alejandria pintado entre 2000-2001.



---


Saad Zaghlul inicio la primera revolucion contra dominacion inglesa. En el anho 1919 declaro la independencia del Egipto y en el 1922 empezo el reino del Rey Fuaad.


Atras o encima del autobus se puede ver el gamal Abu el Abbas el Mursi,. hombre religioso que llego de Andalucia en el siglo XIII. En este detalle tambien you can see the rough material, not unlike burlap, on which these works are painted.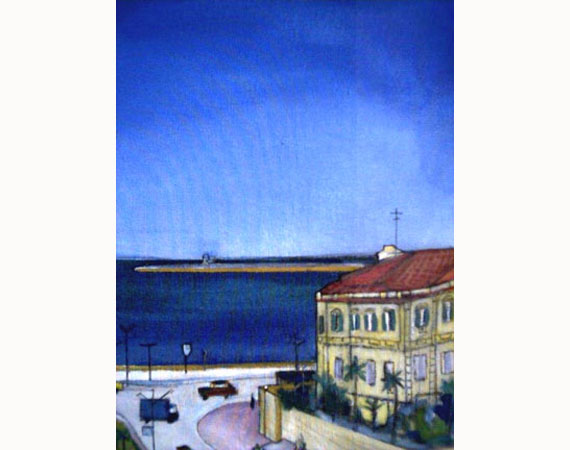 Al otro lado del cuadro se encuentra el consulado de la Union Europea - formerly the Italian Consulate.